CF Extrusion enhances our own expertise in component manufacturing by partnering with other manufactures to provide a single source for turn-key solutions in upstream and downstream equipment and controls.
BARRELS
From 25MM to 177MM for most brands of single-screw and twin-screw extruders
Standard and OEM configurations
Tungsten carbide, silicon carbide and powdered metal barrels for high abrasion and corrosion resistance
Sleeve barrels split for ease in cleaning and maintenance
Clam shell barrels for highly abrasive materials for quick changeout of liners
Barrel accessories
CUTTERS
Standard and custom guillotine cutters for a wide range of cutting requirements, designed with downstream equipment in mind and unlimited range of profiles
Rotary cutters with multiple blade and wire cutting selections, with a number of high-speed options for use in inline and offset cutting
Inline and offset fly-knife cutters for fast, clean, consistent cuts
EXTRUSION DIES
Innovative profiles with detailed finishes
Standard specialized extrusion dies
Custom dies engineered for any application
Profile dies, monolith dies, button dies, and more
MIXERS AND FEEDERS
Lab size to production size
Custom designed to specific needs
Bulk feeder for large, difficult-to-handle materials
Twin-shaft feeder for sticky or difficult materials
Standard twin-shaft mixer models in 2", 4", 6", and 8" barrels
Can be fitted with shredding die assembly
Options available for adding more shear to the process
SCREWS
Standard Extruder screws with continuous and slotted 6:1 L/D ratio
Custom Extruder screws to meet specific processing needs
SYSTEM CONTROLS
Equipment to monitor and control every stage of the process
Temperature, pressure, and speed control to ensure consistency
TWIN-FEED PACKERS
Counter-rotating feed screws and combination of feeders, extrusion screws, and barrel liners combine to digest almost any product
Built-in self-cleaning action prevent material from becoming clogged or dormant at any stage in the system
LEARN MORE ABOUT WHAT MAKES CF EXTRUSION UNIQUE
Customized Extrusion
Our extrusion specialists will research, design, build and test a solution specific to your requirements. Our equipment is designed to meet the specific needs of each individual customer and is built to exceed the highest standards.
Outperformance Parts
We do more than simply manufacture extruders and their parts. CF Extrusion designs and builds replacement parts with high-grade materials and features that outperform the original equipment, with extremely fast lead times.
Rebuild Services
With over 90 years of collective experience, our team of engineers is uniquely qualified to tear down and rebuild your machine to like-new condition, extending the life of your extrusion unit.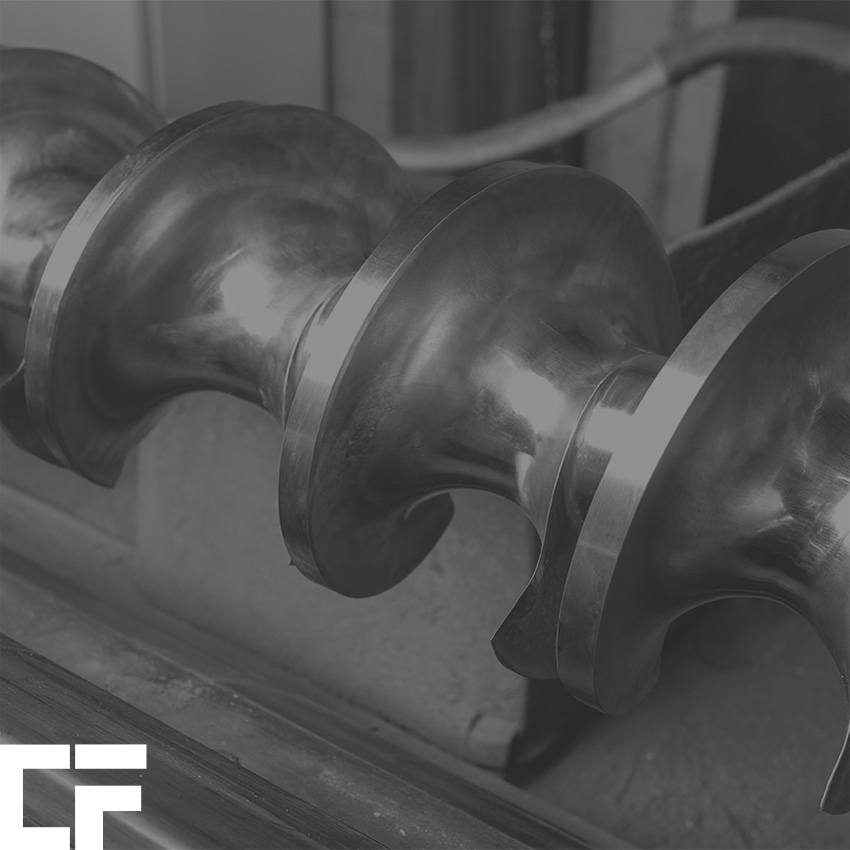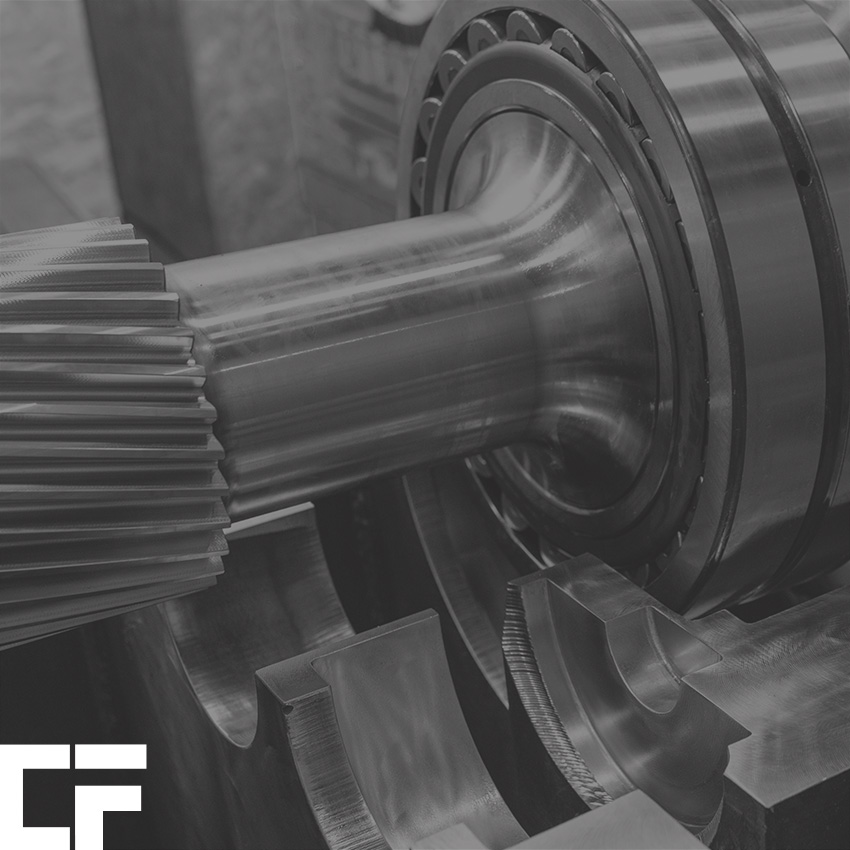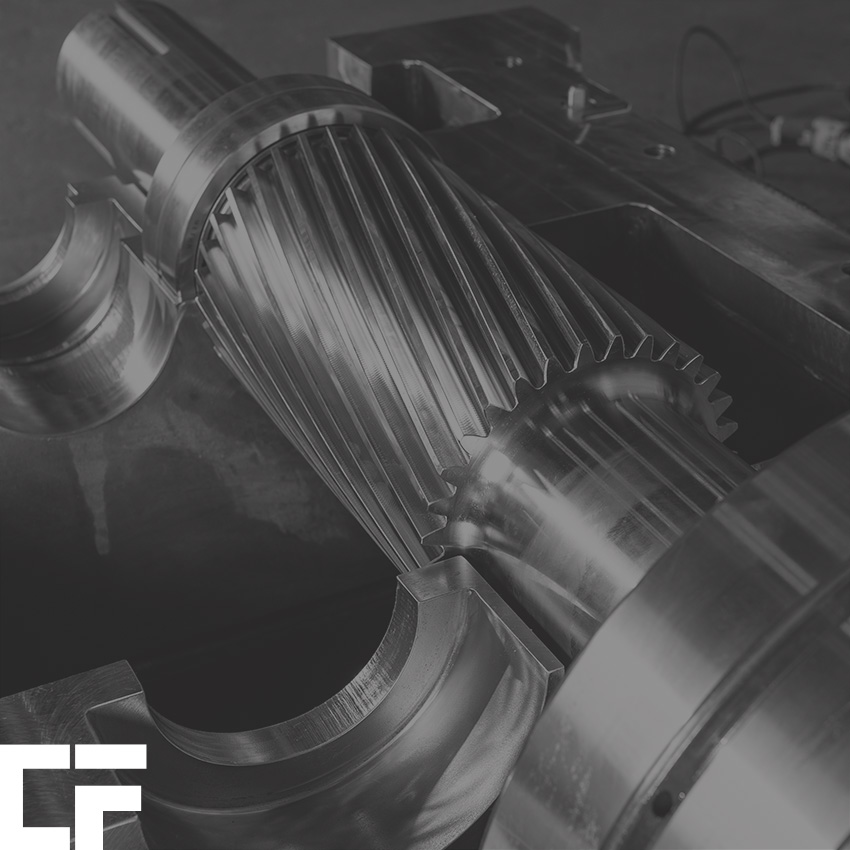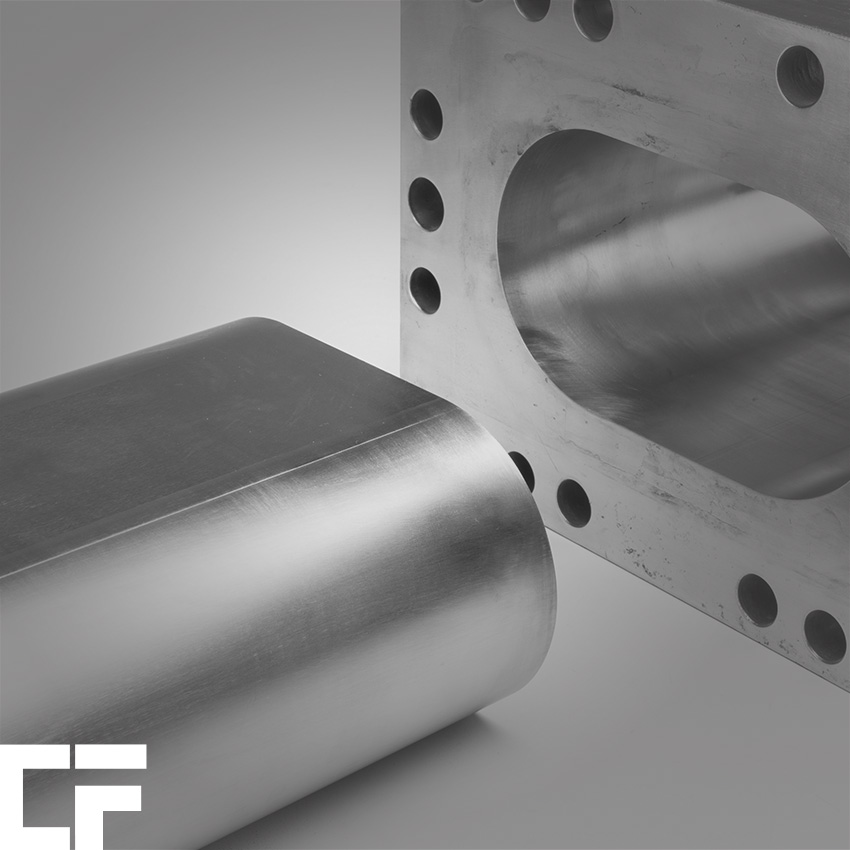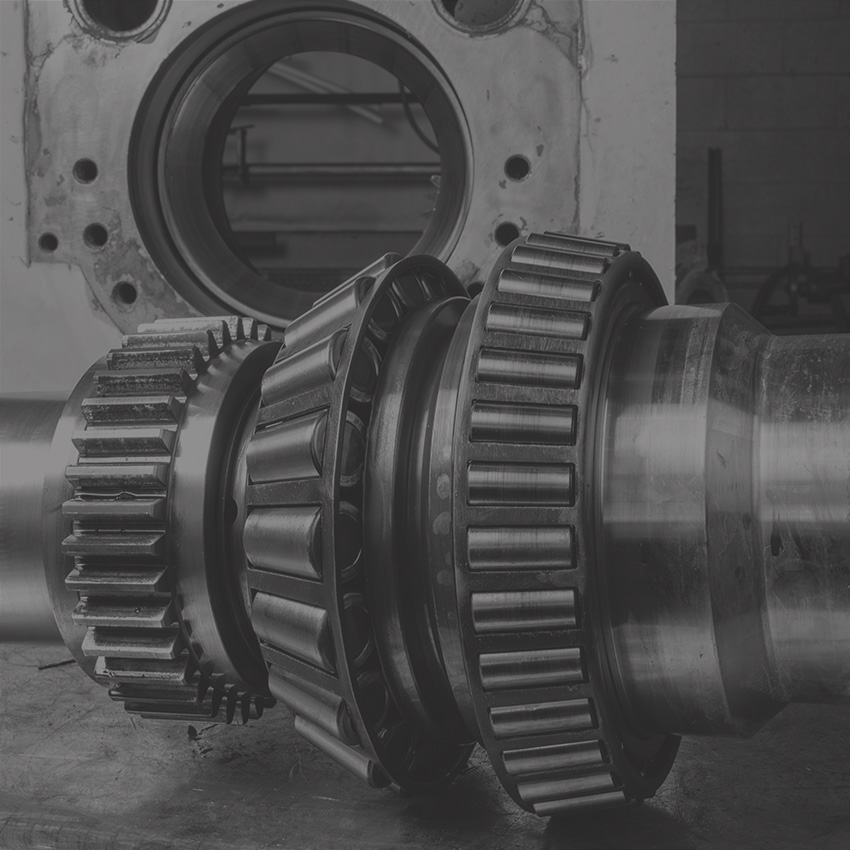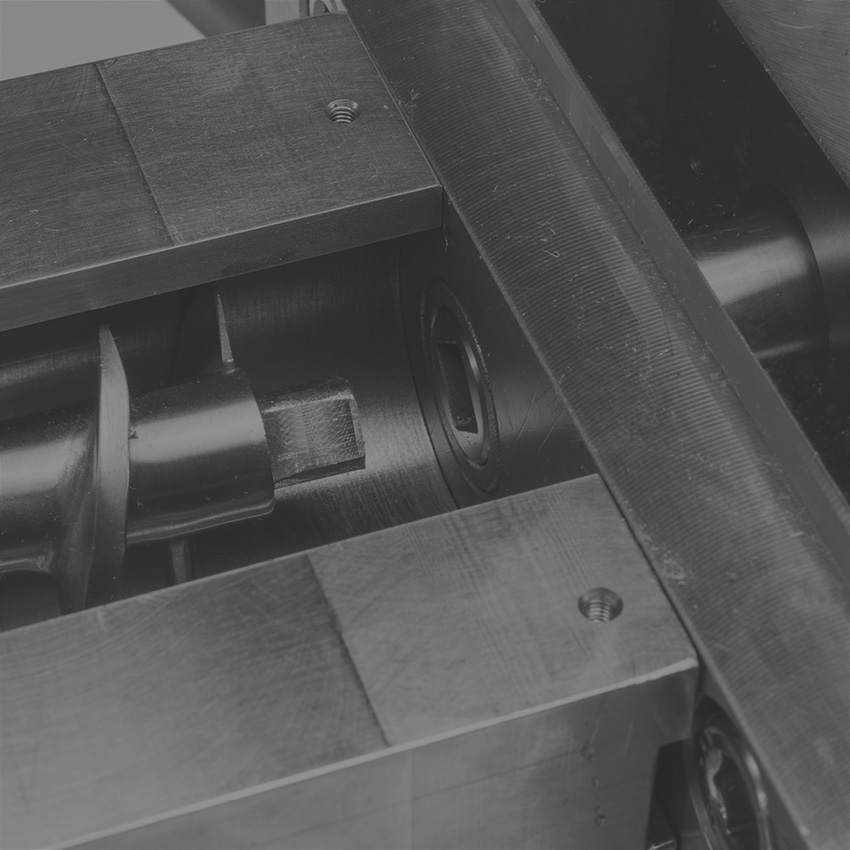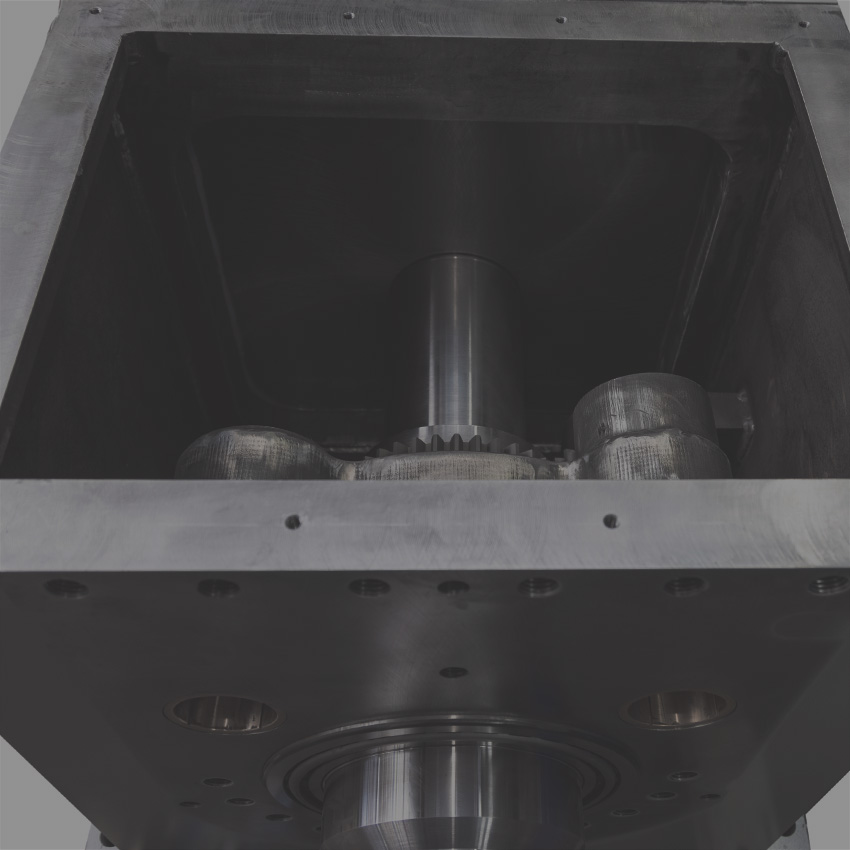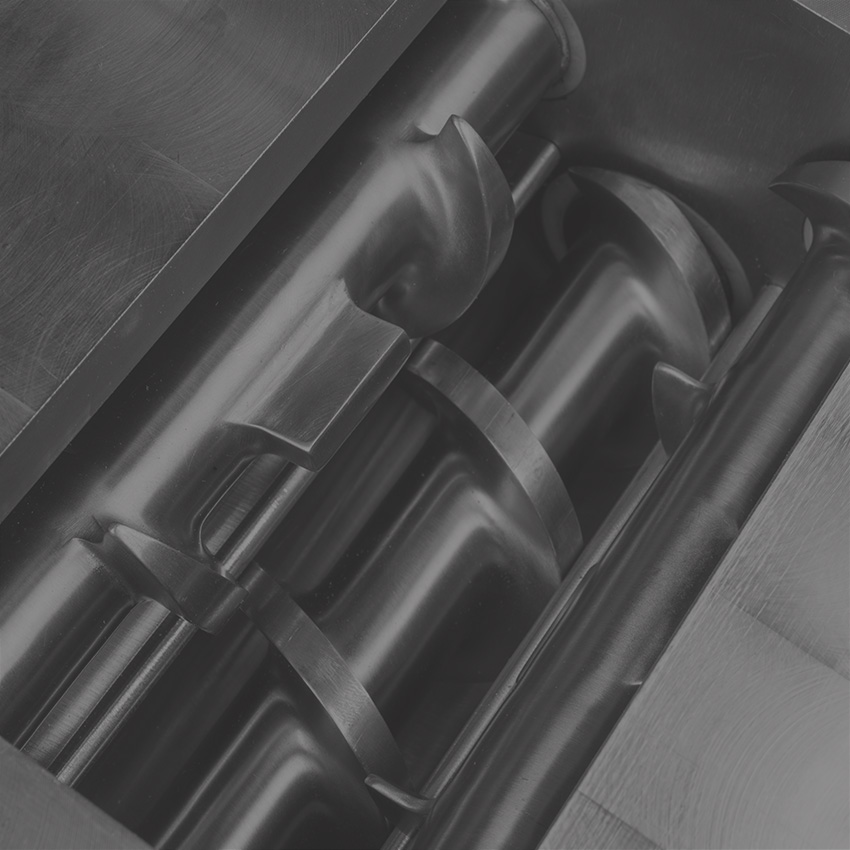 CALL US @ (844) 439-8783 OR USE OUR ONLINE FORM

CF Extrusion Technologies designs, engineers, and manufactures custom extrusion technology solutions.
MORE ABOUT US
Shipping/Receiving
2748 2nd Street
Suite C 
Cuyahoga Falls, OH 44221
Mailing Address
P.O. Box 272
Cuyahoga Falls, OH 44222
Reach out to us if you have any questions. We look forward to helping you with your next project.